Email phishing scams are common, particularly in the crypto space.
Phishing emails are sent by what seems like a company you trust, but the email actually attempts to steal your information.
Other times, these fraudulent emails will supply a link that might trigger a virus download to anyone who clicks on it.
Security tip
For your safety, don't reply to a suspicious email, don't download any attachments, and don't click any of the links.
Recognise suspicious emails
Things to watch out for:
Is the email coming from a Swyftx domain? In the example, it's coming from a Gmail account.
Are any other exchanges or websites mentioned? The term 'indodax account' is mentioned in the example, and we have no connection to that site.
Is the grammar correct and familiar? The example is signed from 'The Swyftx'.
Think to yourself: does this make sense?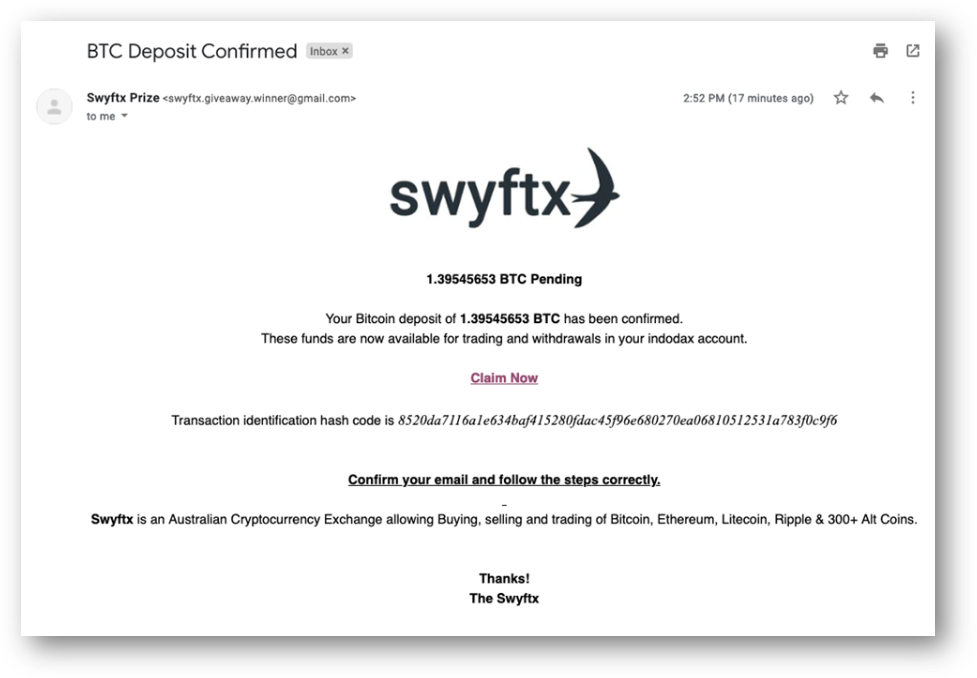 If you're not sure whether an email you've received is suspicious or if it's legitimately from Swyftx, you can get in touch with us via live chat or email us at hello@swyftx.com.au.
Report suspicious emails
If you think an email is suspicious, please send it to us as an attachment instead of forwarding it directly. This way, we can investigate the email's origin and protect our customers in future.
Send the attached email to us at security@swyftx.com.au.
Gmail
or Outlook instructions
Please forward the email to us as an attachment.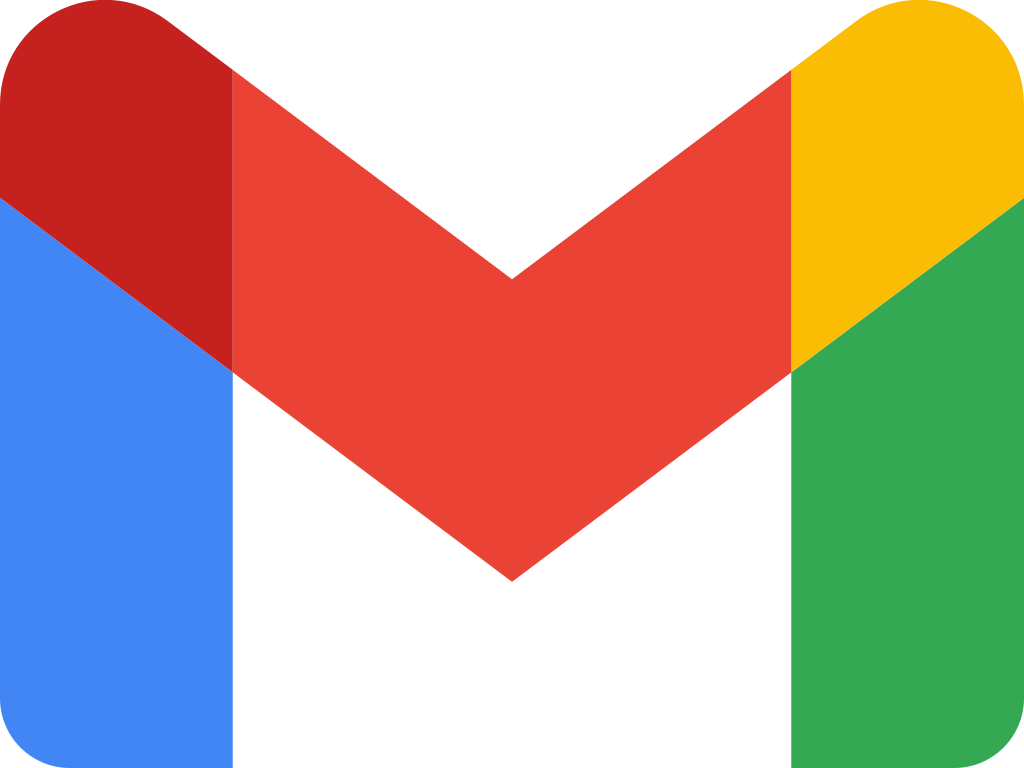 Gmail instructions
Outlook instructions
Protonmail instructions
Please download the email as an exportable file, then attach it to a new email.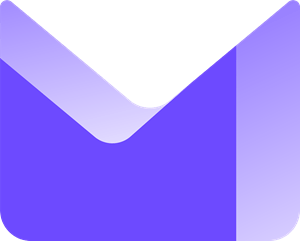 Protonmail instructions
What happens next?
While Swyftx cannot inform you of the outcome when you report a suspicious email, we can confirm that we act upon every report received.